How to set up a remote desktop session with TeamViewer.
Use IE or Firefox to browse http://teamviewer.com
Click on the green Start Full Version it's Free!" button.
Follow the prompts, use the run option, it's not necessary to install.
Instruct the other party to do the same. You will both end up with a screen like this.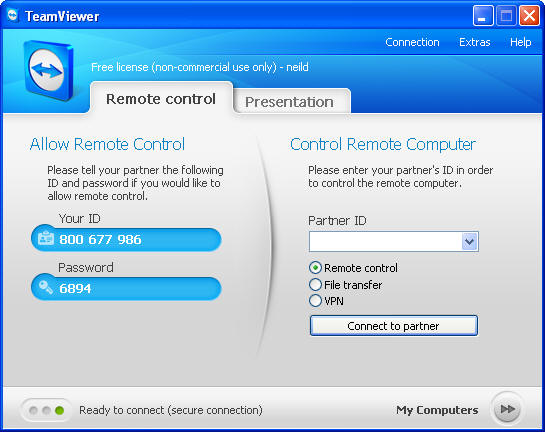 Ask them for their Partner ID enter in the Partner ID field on the Control Remote computer section (RHS) and click connect to partner.
Ask them for the password enter then click the log on button.
That's all there is to it. Close your session in the normal manner and ask the other party to close theirs.
The other party can leave the session open and you can reconnect using the same ID and password as required.